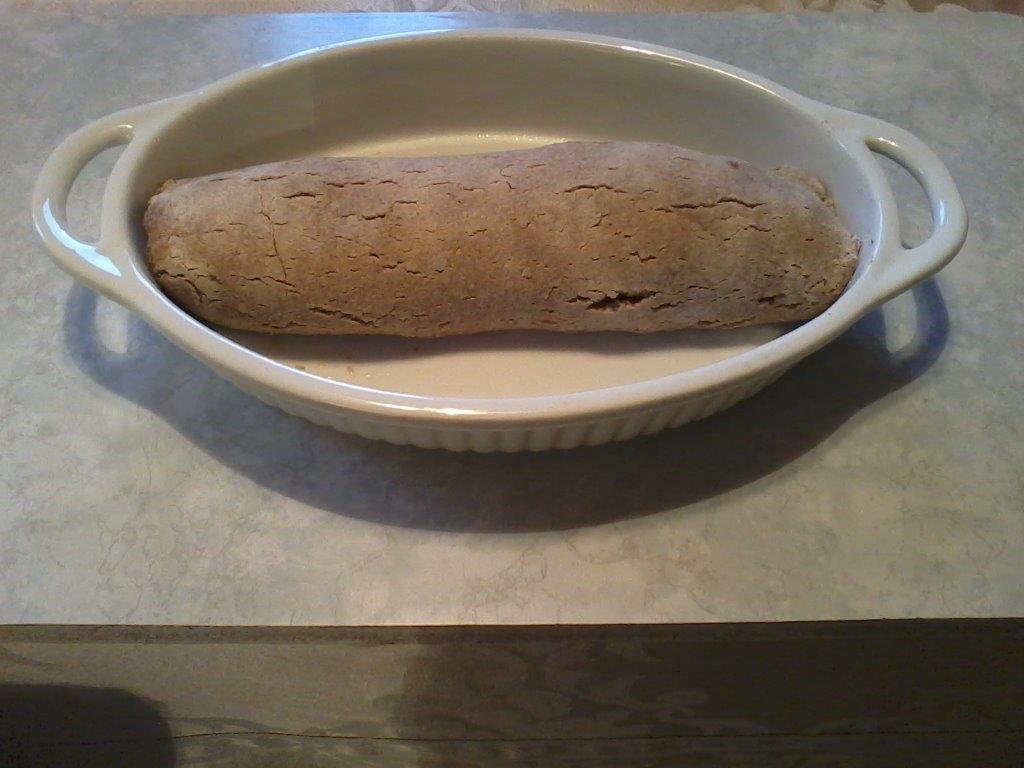 Fig Rolls
1 C Barley flour
1 C Brazil Nuts
7 Dates
½ C Water
¼ t Salt
Grind the Brazil nuts smooth.
Blend the dates with the Barley flour.
Put the nuts and flour in a bowl
With the salt and water and mix together.
Knead more barley flour into the dough.
Roll out the size of a pie more square like.
Spread the figs over the dough and roll it up.
Bake at 350 for 35-45 minutes.
Let it cool and slice.
Inside
2 C figs
10 Dates
Grind the figs and date together with just enough water to make it nice for spreading on the dough.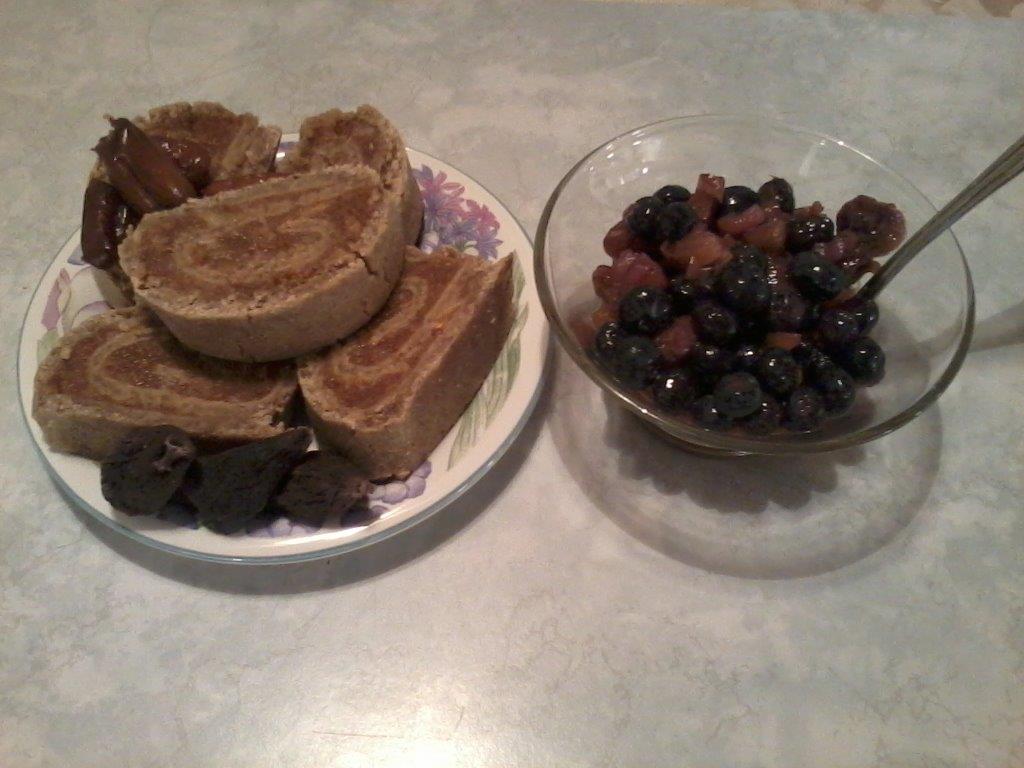 Blueberry Special
2 C Blueberries
2 Dried Bananas
10 Dates
1 ½ C Orange Juice
Cut the bananas and dates into small pieces.
Soak them all together with berries for an hour
Or over night and serve with cashew topping.
Sesame Cream
¾ C Water
1 C Sesame Raw Seeds
10 Dates
Blend and serve on cereal and fruit and breads
Pecan Delight
1 Banana
¼ C Pecans
Blend banana and pecans
and use as a pudding or
pour over fresh fruit or cereal.