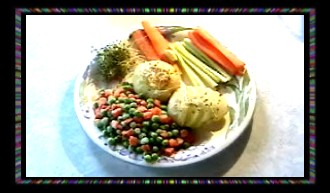 Baked Potatoes
Clean potatoes and put them in a covered roaster and bake for 1 hour at 350 degrees. When done, place on a serving tray and put slices ¾ way through the potatoes.
Sprinkle with a mixture of onion and garlic powder, chopped parsley with olive oil and salt. Serve hot.
Yams
Wash the Yams and put in a covered pan and bake for 45 minutes or longer depending on the size of yams. Slice the yams and lay in slanted layers. Sprinkle with virgin olive oil and pure maple syrup. Serve warm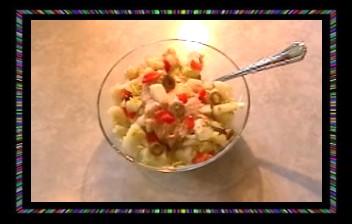 Potato Picnic
5-6 Potatoes
¼ C Celery
¼ C Red Bell Pepper
¼ C Chopped Onion
20 Lindsay Naturals Green Olives
Cook Potatoes and cool them and then dice.
Chop the vegetables and slice the olives.
Mix with the dressing below.
1 C Almonds Ground
2 T Onions
1 Clove Garlic
½ t Salt
½ t Garlic Powder
¼ t Onion Powder
1 Lemon Juiced
¼ C Pineapple Juice
Blend all together and mix into the potatoes.
Waffle Potato
Sliced Potatoes
½ Cup Rye Flour
½ Cup Cashews
1Cup Water
½ t Salt
Grind cashews, flour, water and salt together and then add water. Slice the potatoes onto the waffle iron and cover each one with the batter. Bake in the waffle iron for 10 to 15 minutes.