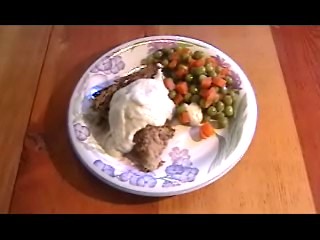 Gravy
1 C Cashews Cleaned
¼ t Onion Powder
½ t Garlic Powder
½ t Salt
1 T Sesame Seeds
1 T W. W. Flour
2 C Water
1 Onion Chopped Small
Cook the onions. Blend the other items together.
Add it to the onions and
cook on low heat as you stir it until creamy
Walnut Gravy
½ C Whole Wheat flour
½ C Walnuts
1 T Sesame Seeds
½ t Salt
½ t Garlic Powder
¼ t Onion Powder
1 C Water
Blend all of these together
and pour into sauce pan.
Put 2 Cups of water in the blender
to get the rest of it out.
Pour it into the pan and mix.
Stir constantly on low heat until
Creamy. If you like more onion flavor
then ¼ c fresh onion can be added to the blend.
Almond Gravy
1 C Almonds Ground
2 T Barley Flour
½ t Garlic Powder
¼ t Onion Powder
½ t Sea Salt
3 C Water
Blend this all together and cook on low heat stirring constantly until creamy.